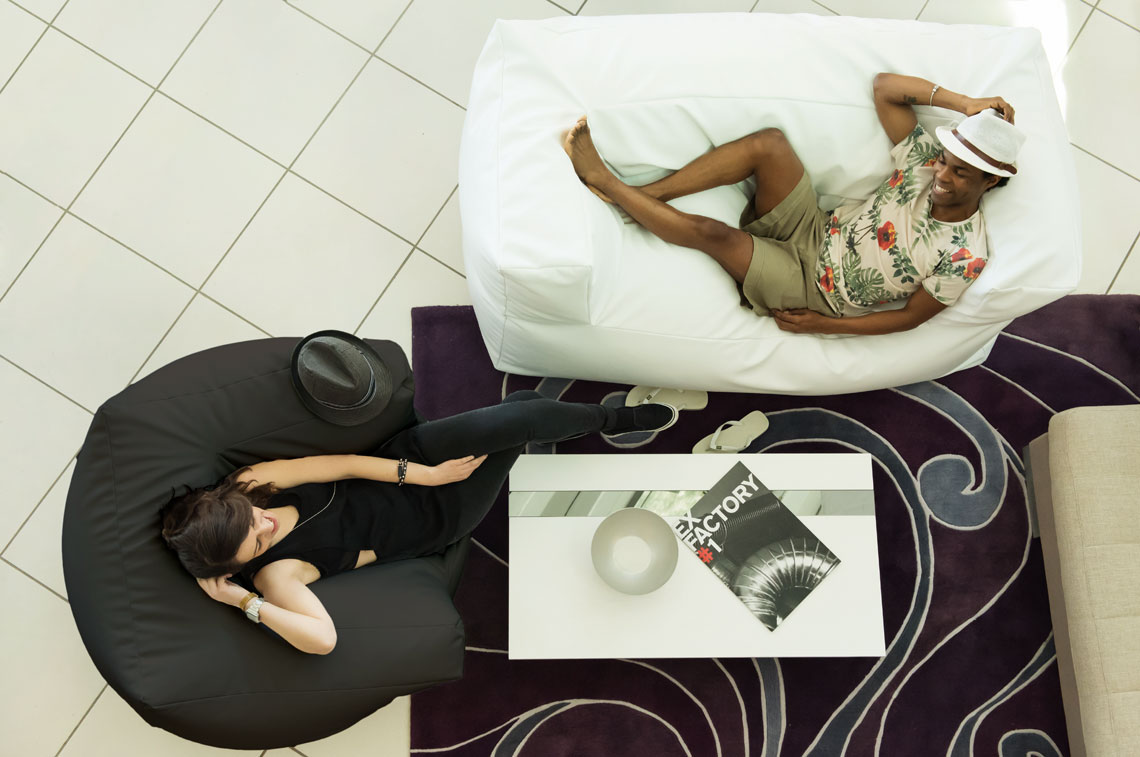 Modò
The soft sofa for two people
Relax with pleasure!
The new born in Sofa Soft, Modò, the union of two poltrò XXL: double relax, double room elegance and softness.

The upholstered sofa, with its thousands of polystyrene beads wrap, is perfect to enjoy a great relax with your partner or with friends.

A huge bean bag available for the interior in a wide range of colors in ecoleather and in nylon for outdoor use in many shades of color, perfect to enjoy the summer in style decorating your garden, or relax in the house.
Available in following fabrics: Ecopelle (34 colori), Nylon (10 colori), Microfibra (16 colori), Acrilico (16 colori)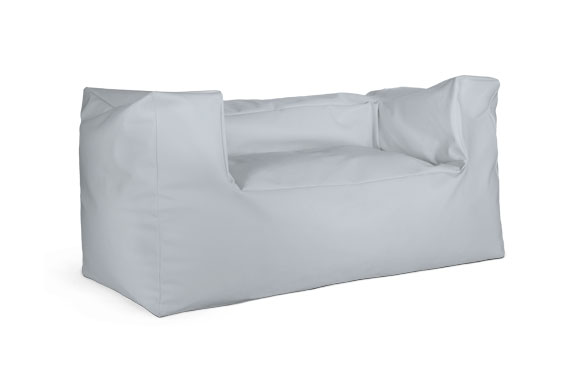 Dimensions
Base 160 x 80 cm.
Height: 80 cm.
Vol. 0.6 m³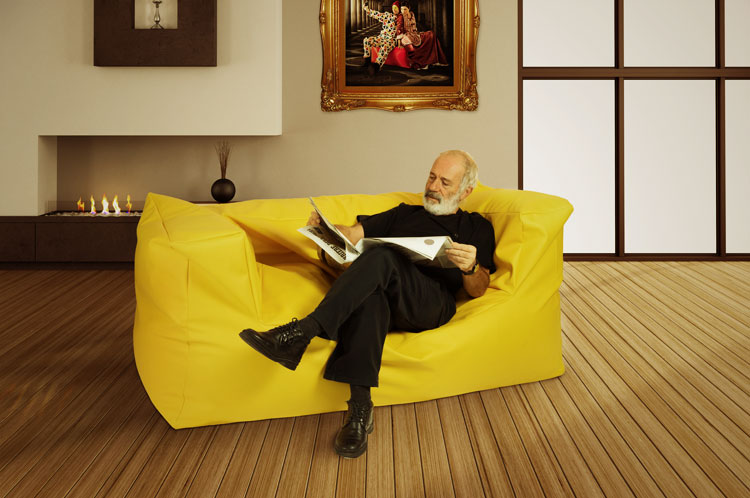 ModÒ Faux-leather