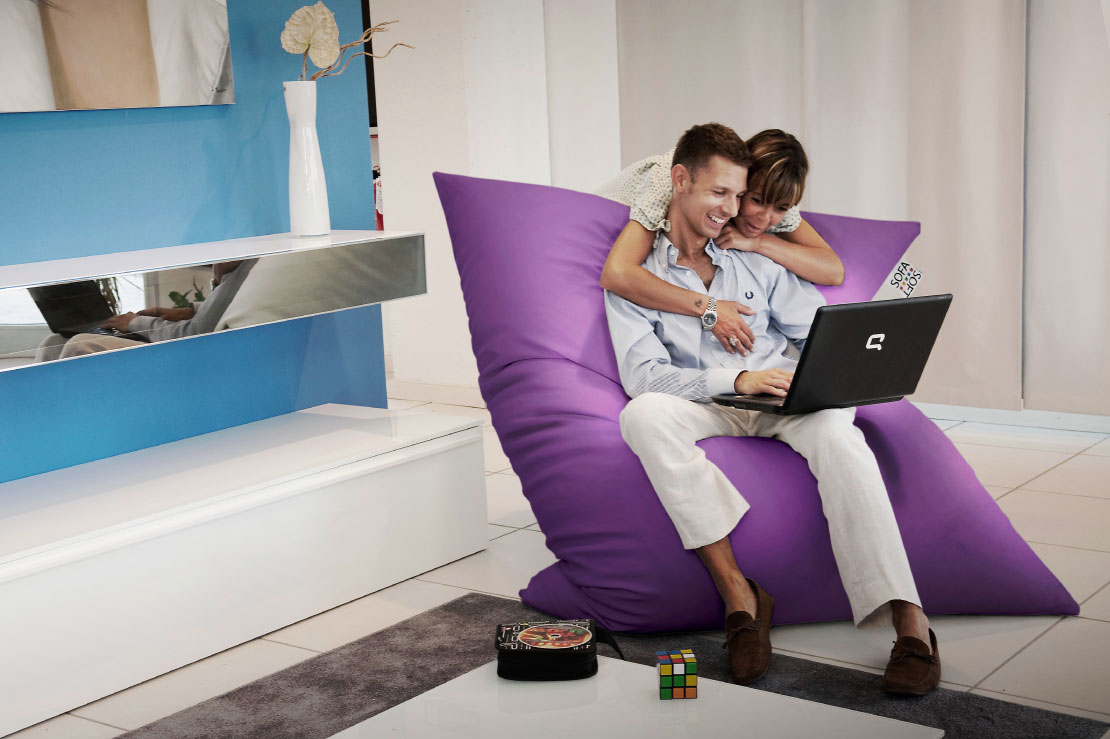 Softò
The giant soft beanbag cushion
Softò is the classic rectangular cushion. A combination of softness and elegance: thanks to its size, every corner of the house or of the office becomes unique.
A bean bag eclectic which can be used both as a large cushion for relaxing in the reclining position, such as a comfortable beanbag chair in the sitting position.

It can be customized with logos or pictures engraved. Find out how!
Available in following fabrics: Ecopelle (34 colori), Army, Coffee, Jeans, Flower Power (4 colori), Nylon (10 colori), Acrilico (16 colori), Microfibra (15 colori)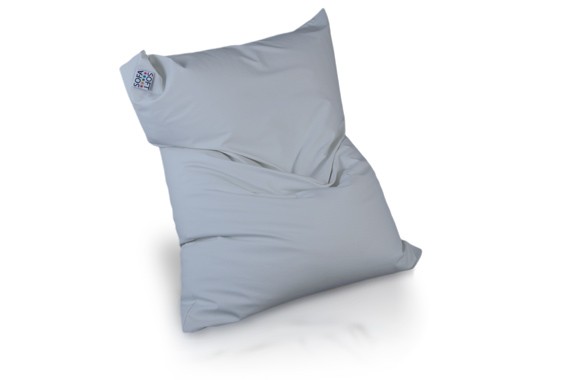 Dimensions
Base 180 x 140 cm.
Vol. 0.5 m³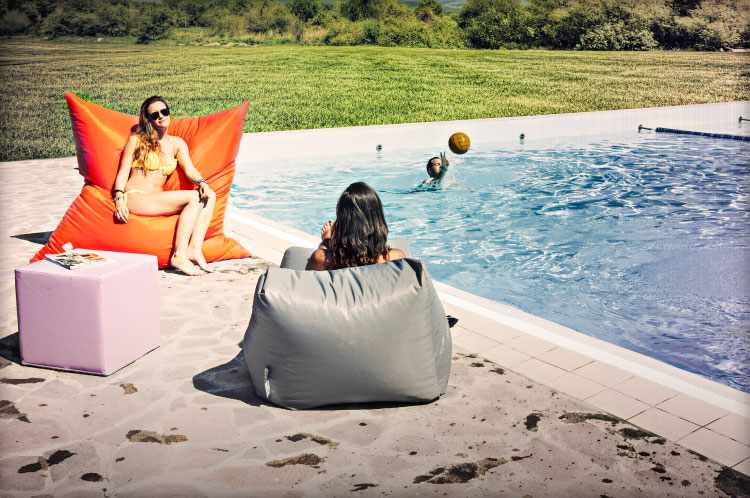 SoftÒ Nylon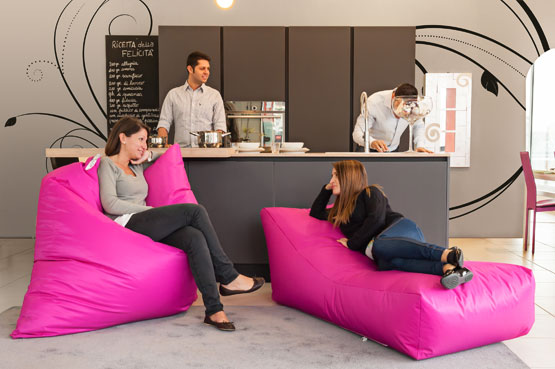 The pleasure
of a great classic
The big colored cushion
that adapts to your body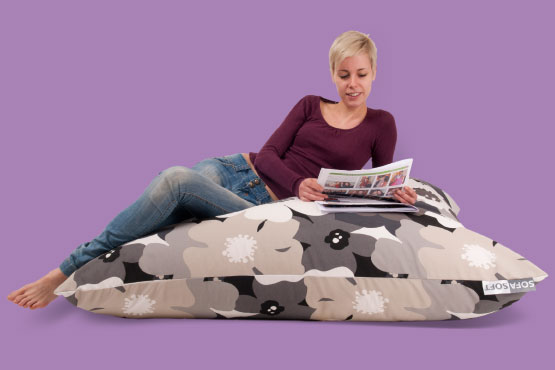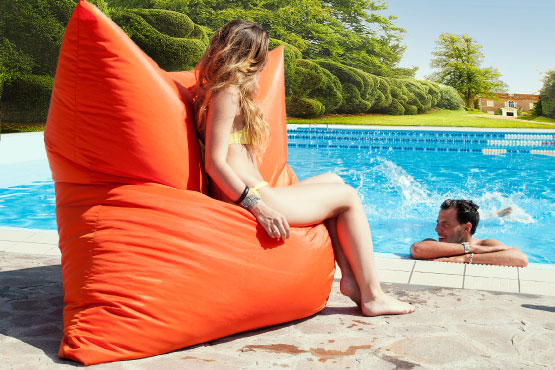 Print on it!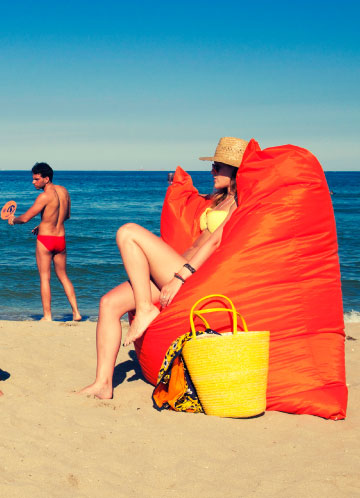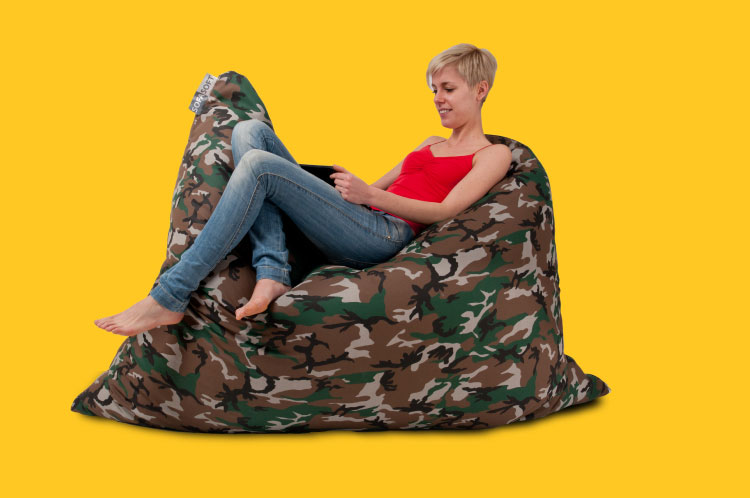 Softò Army